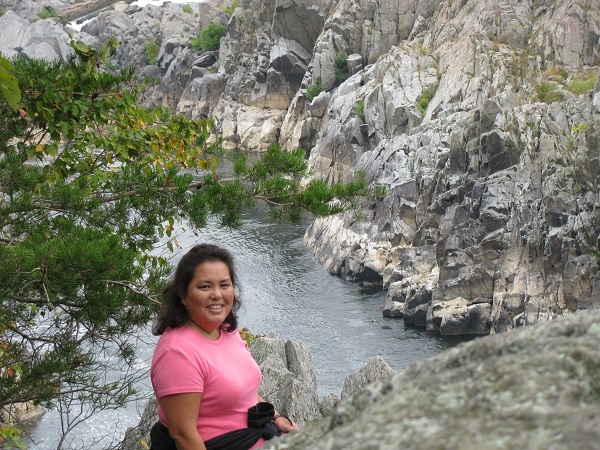 Okay, Darlene's not actually a Kidztown Teacher, but she's the inspiration for Sunday's upcoming It Takes a Family Challenge, so this is a good time to give her a spotlight.
Here's the story behind the Family Challenge. A couple years ago, Darlene's son's elementary school was having a Mother-Son Challenge. Darlene took on the challenge of planning the games. She started watching "Minute to Win It" and trying out ideas – and it was a huge success! The mothers and sons had a great time all around. She did it again the next year, and it was so much fun, she was asked to plan it again this year, even though her son is no longer in elementary school.
Darlene had so much fun planning the games, she invited Erin Krotz, our children's director, to see them carried out. Erin realized this is something we have to do at Gateway – and that's what's happening Sunday after church. The games are goofy and silly and fun to watch, like the "Face the Cookie" game that was recently demonstrated before the service – getting a cookie from your forehead to your mouth without using your hands.
Lunch is included and teams don't have to, actually, be related. You can also sign up to help run the games – a prime opportunity to laugh at, I mean with, the participants. Come for some fellowship at its funniest.
Besides the Family Challenge, Darlene's someone people at Gateway should know. She's been around since the beginning – she attended First Baptist Alexandria, which sponsored Gateway's church plant.
Darlene and our other friend, Kathe Barsotti, are the reason I moved to Virginia. I've known both of them since 3rd grade in California. Darlene and I went to elementary school and high school together and attended the same church in California. Darlene moved to Virginia when she got a job after college with the FSLIC, and connected with Kathe, who'd moved here at the start of high school.
Darlene's wedding was when I met Ed and Diane. I attended Sunday service at Gateway and was envious of Darlene and Kathe having such a great church. When I moved here years later, Darlene let my two sons and me live in her basement for six weeks while we were waiting for our household goods to arrive.
But besides being a great friend, Darlene is a walking, talking answer to prayer! Ten years ago this month, Darlene had an episode where her throat swelled up in the night and she stopped breathing. By the time they got her breathing again, she was in a coma. I was living in Germany at the time, and Kathe forwarded me emails about the situation, including a sensitive email from Ed sent on a Friday saying that the doctors didn't believe Darlene was there any more and how on Monday, her husband Matt was going to have to make the decision whether to turn off the life support machines.
People all over the globe were praying for her, but especially Gateway folks. Then the next day, she woke up.
Her healing journey wasn't easy. Lots of hospital time, memory problems, and years with a breathing tube. And Gateway folks were there for her. Darlene's mother-in-law, Donna, told me she'd never seen a church come together the way Gateway did for Darlene when she was in the hospital.
So yes, Gateway, Darlene's life, and the fact that her wonderful children have grown up with a Mom – is an answer to your prayers.
And now she's giving back with some creative games to entertain you! Come and enjoy it!
It Takes a Family Challenge, Sunday June 7, 12:00-1:30. $5 per family. Lunch is included.