Last Sunday, after church, we had Organized Mass Chaos!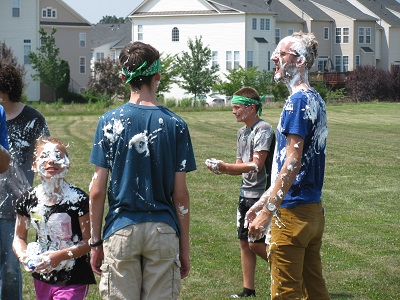 You may well ask, "What is Organized Mass Chaos?"
Essentially, it's a whole bunch of people (massive) engaged in purposeful tasks (organized), but each engaged in their own individual silly task (chaos).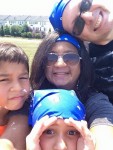 Erin Krotz, our Children's Director, thought the whole church should experience what the kids do at the end of the Jungle Safari Clubs.
The church was divided into four teams. (The Blue Team was the best.) We each had task cards, and each team member grabbed a task card to work on.
Many of the task cards involved getting messy, as you can see.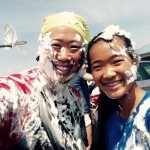 Pretty much all of the task cards involved doing something silly.
The main rule: You can ask anyone for help, and they have to stop what they're doing and help you.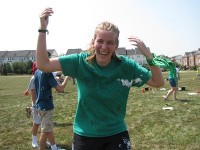 And we had lots of fun, simply laughing together. (Okay, there was also some deliberate getting each other messy before the day finished up.)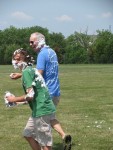 Were you there? Tell us what you thought of O.M.C. in the comments!