Finding Freedom "Between the Bookends."
As men who follow Christ, it is striking to us how often we find ourselves in situations where we feel desperate, alone, angry and unsure. Our men's small group focuses on helping men who are facing truly difficult situations at home and at work -- so that we can learn to follow and be accountable to Christ and to each other when our own misdirected strategies for life stop working.
When we have time to reflect, we can recognize that often, when we are at the "end of our rope," we have chosen (sometimes unconsciously) to live outside what we have termed "the bookends" of God's Grace.
On one side, the bookend is our Trust in God, on the other side, the bookend is our willingness to Keep an Open Heart so that we can respond with the love and power of our mind, body, soul and spirit, to the challenges the world throws at us every day.
When we momentarily forget to trust in God, we display it by our fearfulness or our arrogance, and we will quickly and painfully be brought back to our knees.
When we momentarily fail to keep an open heart, we become blind to the pain and anguish of others, even those we love most. Eventually the pain that comes from our blindness will also force us to our knees -- and help us to actively practice the choices of trusting in God, and keeping an open heart.
Our group is currently studying the book Speed Bumps on the Road to Intimacy with God. by Mike Landry.
In our study and sharing, we will be examining how to we can effectively respond to life's speed bumps by moving away from our habitual responses, and examining how we can create new habits that expand our Trust in God, and that enable us to Keep an Open Heart.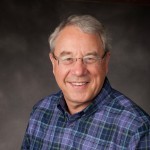 Gateway's Men's Group is led by Jan Zachariasse, and meets on Tuesday nights in Ashburn.